City of Los Angeles Youth Opportunity System Selects InnerSight Experience™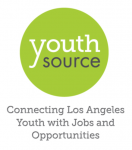 The City of Los Angeles Economic and Workforce Development Department is currently using the InnerSight Experience™ as the foundation Assessment and Experience with Youth across the City.
The InnerSight Experience™ was identified as a prospective "best practice" for engaging youth, on an individual level, in their  personal development. Patricia Holeman Assistant Director of the YouthSource Youth Opportunity System in the City of Los Angeles chose the InnerSight Experience as a result of a  CWA Youth Conference presentation by Ceres Unified School district's Project YES Youth. Pat says "I was impressed by the power of the idea of putting the person in the process and the focus on positively engaging the youth in making their own choices".