FAQ & Testimonials


Click here for answers to frequently asked questionsShow Less
Lots of things! From the accuracy of the results and quality of the materials to depth of personal confirmation participants say that InnerSight has helped them know who they really are –and knowing who you are is the first step in knowing where you are going.
I liked seeing how accurate the results were" Gaffney Participant
The positive, encouraging attitudes of the two men presenting the program, and the informative Guide Book." Gaffney Participant
Went further in depth with interpretation than others I have been through" Gaffney Participant
Show More
How the book explained to me and told me more about myself." Tevin Booker
I liked the opportunity to confirm things I knew and the revelation of things I didn't know." Lisa Samopaio
The fact that InnerSight actually put my likes and dislikes together to pinpoint who I am and what I would actually enjoy doing." Crstal Moss
Thank God he opened a door so that I learned the type of person I am and what kind of jobs would suit me." Gaffney Participant
That it let me realize a lot of things about myself." Veleka Dawkins
I liked that it gave me information that I didn't realize about myself." John Prince
The interaction between the participants and the presenters." Union participant
That it showed me my stronger points" Jerrel Gregory
How helpful this was to reaffirm who I am." Joseph Garner
I Like that the information they received about me and that I gave actually will help me determine what I want to do with my life." Gaffney Participant
That I gained Knowledge about myself." Gaffney Participant
I enjoyed the information given in a light hearted attitude." Leslie Lowe
The people made you feel comfortable." Mr. Jolley
The way they explained everything to understand better." Kayla Hughey
I enjoyed the fact of confirming some things I already knew, and opening my eyes to others that I didn't." Crstal Walker
My booklet" Colby Hawkins
How not boring the guys were." Ashley Landrum
The instructors were great. I'll be sure to pass on what I have learned." Jeree Ferguson
The fact that both instructors were very helpful." K. Basin
The way they went through and explained every little detail." Autumn Carpenter
I like how it broke all my skills down to me." Patrick Butler
That everybody got a turn to say what they wanted to hear." Le Asia Mack-Gray
I loved the presentation. I learned a lot and enjoyed the whole presentation." Jasmine Hudson
I enjoyed the interaction with both presenters and other participants. The discussions helped bring insight about my career path in addition to the booklet." Spartanburg Participant
The positive energy filled presentation. Hard to change anything." S. Marian
Learning about myself." David McMillan
Learning about my interests and the vocabulary to express it." Jeff Spires
I really enjoyed everything about this learning experience and the material we received. Thank you!!" Sandra Bragg
That it confirmed what I thought about myself." Union Participant
That I found out who I am." Quentino
Finding out what careers best fit me." Jennifer Leblanc
It's accuracy." R. Russell II
That we learned about ourselves." Demon Guyto
How I learned more about myself and career goals, and they had a sense of humor with their teachings." Kenaisha Callins
I like that it helped me a lot to find out my interests." Marlene Gallegos
I like people taking the time out and preparing me for the future." Antonio Littlejohn
Really showed me a lot about myself and what I would like to do." Natalya Suprunchik
It made me see more career paths that were suitable for me." Feliscia Davis
I liked the examples and the interaction during the session" Gaffney Participant
I like hearing about the personal experiences of the presenters. The inventory results and interpretations in terms of mob skills, traits, etc." Gaffney Participant
Interaction between everyone involved" Gaffney Participant
Meeting the people and not feeling alone" Gaffney Participant
The confirmation of some things I already knew about myself, but also learning other things that applied to me as well." Gaffney Participant
Leaning more about myself and what I would possibly like doing." Gaffney Participant
I was very impressed with the entire process. I look forward to reading and studying my booklet!" Spartanburg Participant
How accurate the information was" Union Participant
Being informal." Charles Woods
The overall presentations and the examples as well as the personalities and guidance given by the instructors made this an effective class" Spartanburg Participant
It was open for discussion." Charles Allen
I like the fact the experience showed my strength and weakness." Spartanburg Participant
The knowledge of the presenters, their ability to convey the information." Elizabeth Welsh


Click here to read testimonialsShow Less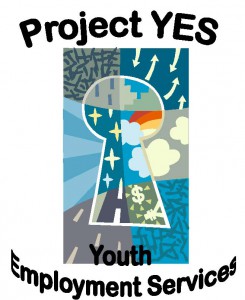 Ceres students share the difference the InnerSight Experience has made in their life. Rosa Z says, "it helped me get an idea of what I want to do'. "It made me sure of myself" says, Joseph E. Mayra R. wants people to " try InnerSight even if they are sure about what they want to be"!

"InnerSight. To have the ability to look inside yourself. It's not just some clever name given to this program. Once you start your InnerSight journey, you'll see. There is a lot more to you than meets the eyes."
Show MoreShow Less
InnerSight isn't your normal career assessment test. They take the time to carefully review your results, and put them together for you. InnerSight explains everything, in easy ways. They teach you about yourself. It almost seems that InnerSight knows more about you, than you do. Who are you? Most people would say, "I'm nice," or "I'm caring." InnerSight has gifted me with the vocabulary to tell people about myself. Can you? Well, do you want to?
I walked into my seminar, prepared to sit for two hours and be bored. I thought I might think about my upcoming job or something other than the class. Amazingly the time flew by. The people who explain your results to you talk to you like everyone's on the same level as everyone else. No snobby attitudes. They give you a booklet, (yes, I know, a complete booklet just about you, how cool?) that has all these graphs, but these aren't normal graphs, they are your graphs, because they're about you. In the short little time of that seminar, I changed my future. It didn't change my future. It gave me the gift of knowing myself, so I could change the future.
We discussed our preferences, by doing a little excersize. Amazingly you learn really fast that your preferences are born with you, and they have been hidden all along. You discuss your likes and dislikes. Most of the time people will ask you what you would like to do, but not what you wouldn't like to do. It is just as important to know your likes, as well as your dislikes (spoken from the mouth of my guide for InnerSight). They help you realize that you may want to do something, but you need to be prepared to do it. You can want to be a quarter back, but are you prepared to run the five hundred laps and do the training to get there?
It's actually really hard to sit here, and write about everything that I learned from my InnerSight Guides. I had fun and I am now more prepared to make choices about my future. They taught me so much, I'm eternally grateful. They never once said this is the career for you. They never said you have to do this. Because you don't. They let you open up that door that enables you to tell yourself what is right and what is wrong for you. So to sit and write about everything that changed in my life, because of InnerSight, is almost impossible. InnerSight will keep influencing my life through every choice I make.
I know who I am. I'm Cayla. I can lead, and know when I shouldn't. I'm creative and I'm organized. I love learning from letures and books, but also enjoy hands on learning. I think alot before I make decisions. I like to do my own work, and then contribute to a group. I planned on going to a simple college, to get an okay degree in something I like. Now I'm so confident about myself, I'm prepared to do whatever it takes to get where I truly want to go. So, do you really know yourself?
Cayla Radford, wrote this first person description of her experience as a participant in the Spartanburg, South Carolina Summer Youth Program, sponored by Upstate Workforce Investment Board.

Career Source Director Debra Giordano says "this is a paradigm shifting experience for our customers that helps them focus on job opportunities and training that is a best fit for them and offers them the greatest potential for success."  Career Source used the InnerSight Experience to put the person in the process of job exploration.
Career Source Staff selected the InnerSight experience to assist customers in pursuing employment and training opportunities that  align with their occupational preferences and interests. Research shows that people who pursue training, education, and employment that fits their interests are more satisfied in their career, less likely to change jobs and most likely to become extraordinary performers.

Will Chase a participant in the First Presbyterian Experience says, "Too bad they don't do this in school. The InnerSight Experience™ really helps you focus on your educational and career options."
Chase goes on to note, "it is fun to learn about your self! A lot of my friends think they know what they want to do but I doubt they know if it matches their interests —this was really fun." The experience uncovered Will's desire to work outdoors and own his own business. Based on this, Will is now considering an educational path and career that will help him realize his interests in landscape design and management.

Director of Youth Ministries Scott Brown says " InnerSight® is ideal for youth seeking to identify their God given gifts and talents."

Upstate WorkForce Investment Board Executive Director Fesperman announced the adoption of the InnerSight Experience as a key element of their Program.


click here to view video testimonialsShow Less