Engaging Youth in Life's Multiple Choices—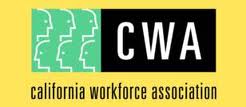 Youth development specialists with Los Angeles Youth Opportunity system shared how the InnerSight Experience helps them engage their youth in making personal choices at the CWA Annual conference.
Life comes with multiple choices, but for the youth in the City of Los Angeles, those choices are made through a greater insight of who they are according to their own preferences and interests.
Show More
Youth development specialists in the city's Youth Opportunity Movement centers are putting their clients in the process of developing their own path. To accomplish this, they are using the InnerSight Experience™ in their extensive and diverse youth programs with the goal of engaging youth in making meaningful life choices and defining their own future.