InnerSight President addresses CWA Youth Conference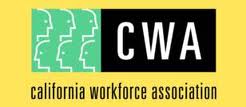 Dr. Mark Perkins shared with the CWA audience that processing people has become a way of life in America. The future, however, demands that we genuinely put the person in the process.
In his address to the California Workforce Association annual youth conference participants, Dr. Perkins suggested that we stop processing people and start putting them in the process. Youth case workers who feel the heavy burden of paper demands found this presentation on the importance of "Putting the Person in the Process" refreshing and renewing as it makes the case for their unique opportunity to touch the lives of the youth they serve. Dr. Perkins speaking on the foundational ideas of InnerSight brought to life the power of personal alignment that is vital for personal Satisfaction, Superior Performance and Happiness!