Organization Hosted Session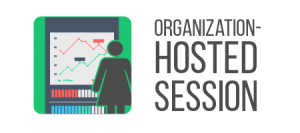 Organization-Hosted Sessions—-InnerSight serves  adults and youth across America in InnerSight Experience sessions sponsored by organizations and businesses for their clients, members or employees.  Organizations like the City of Los Angeles, the UpState Workforce Investment Board in South Carolina, and First Presbyterian Church in North Carolina have sought out the InnerSight program to provide a powerful foundation for their youth and adults in transition. Sessions are offered for groups of 15 or more to foster appropriate group dynamics with a maximum enrollment of 25.  Contact InnerSight using the inquiry form below if you would like to host a session.
What You Get
A Three Hour Interactive Interpretative Experience
The gold standard Strong® Vocational Interest Inventory
Personalized InSight Guide Booklet with your results in three distinctive reports.
InSight and Next Step guides in your personal InSight Guide Booklet to facilitate your Journey.
Electronic copy of your InSight Guide Booklet with hot links to O*NET where you explore your most preferred occupations
Businesses and Organizations may
also desire:
Customized InSight Guide booklets to fit their Program
Training for staff in Facilitating the Journey of Self-Discovery Using the InnerSight Experience
Access to the InnerSight program Management System to facilitate InnerSight Experience Management
Consultation on development of a "Best Fit" employee selection system
 A professional development program grounded in interests, preferences and personal styles.
Employee retention and promotion program that leads to superior performance.
PRICE
$200 per participant.