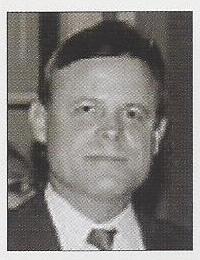 A Message From the Director …Robert Gutierrez
As we begin our 51st year of service to the greater Los Angeles community, we celebrate the success of the more than 100,000 youth that AYE has served over the last half century and look forward to preparing the next generation of America's workf0rce.
2016 will indeed be an eventful year for AYE. We are a learning organization, dedicated to Continuous Quality Improvement (CQI). We always seek to learn from our participants, colleagues, and partners to find new, innovative, and effective ways to carry out our mission. This year, AYE will pursue the California Awards for Performance Excellence (CAPE) which asks an agency to examine its leadership, governance, customer satisfaction system, operations and processes, knowledge management system, human resources, and overall organizational results to achieve excellence.
I am pleased to announce that as part of this effort, AYE is expanding its existing Los Angeles City partnership with lnnerSight to include our two LA County locations in East Los Angeles and Florence-Firestone. This will allow participants to partake in the lnnerSight experience of career exploration. Identifying their personal preferences will assist AYE coordinators in developing a personalized education and career plan. Equipped with this knowledge, youth will be able to apply these preferences when making important decisions about their future.
It is an exciting time at AYE and we are thankful for your continued support as we look forward to another 50 years of Building Bridges to Success for the youth of Los Angeles.

Youth Lounge Dedication
At its January Advisory Board Meeting, AYE dedicated the youth lounge in its Central Office to the The Fred & June MacMurray Foundation for its commitment to creating leadership and internship opportunities for the youth of Los Angeles.
Over the years, their unwavering support for AYE has provided nearly 200 young adults with life­ changing professional work experiences. Fred & June MacMurray Foundation Board Member, Monsignor Padraic Loftus, accepted a plaque from AYE Director, Robert Gutierrez, along with AYE's great appreciation for all of the Foundation's efforts to help prepare young people to become self-sufficient, productive members of America's future workforce.
---
AYE Partners with the Weingart Foundation
This spring, AYE was awarded with an unrestricted operating support grant from the Weingart Foundation to build capacity and implement strategic initiatives. Through its planning process, AYE's Advisory Board identified private resource development, staff training, and new technology as key areas of focus over the next three years. Support from the Weingart Foundation will enable AYE to invest in training, staffing and resources to develop these initiatives.
AYE News is a publication of the Archdiocesan Youth Employment Services, an organization dedicated to enabling youth to overcome socio­ economic barriers through practical work experience, education and counseling to prepare them for America's workforce. The Archdiocesan Youth Employment Services is a Federally funded non-sectarian service sponsored by the City and the County of Los Angeles Workforce Development Boards and private contributions.

Director of Youth Ministries Scott Brown says " InnerSight® is ideal for youth seeking to identify their God given gifts and talents."